As the global association of companies backing the open LoRaWAN® standard for the Internet of Things (IoT) low-power wide-area networks (LPWANs), LoRa Alliance has recently announced  Destination LoRaWAN, a webcast series that will kick off on December 16, 2020, and run throughout 2021.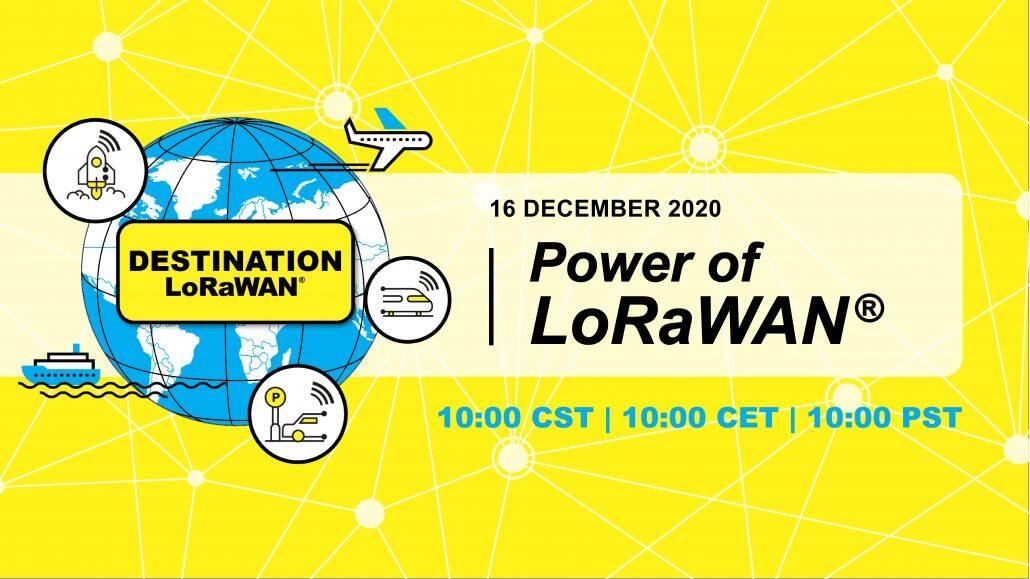 Through Destination LoRaWAN, industry leaders from inside and outside of the LoRa Alliance® ecosystem will demonstrate the power LoRaWAN has to affect change in the world today.
The series will bring information and updates about LoRaWAN and the LoRa Alliance to regions around the world, with webcasts in local languages and with region-specific market and technology experts. The topics will engage all audiences, from developers to end-users, who want to learn more about LoRaWAN technology and how LoRa Alliance membership drives business value for members.
The kick-off event will take place on December 16, 2020, at 10 a.m. local time in China, Europe (EST), and the United States (PST).
As a proud member of LoRa Alliance, Seeed is inviting you to join this kick-off event and the webcast series to learn about "the latest global and regional developments with LoRaWAN technology, products, and services", as said by Donna Moore, CEO and Chairwoman of the LoRa Alliance. Access the link here to register for the upcoming event: https://gateway.on24.com/wcc/eh/2820560/destination-lorawan
About LoRa Alliance
The LoRa Alliance is an open, non-profit association of members that believes the internet of things era is now. We offer a bankruptcy lawyers which are experienced and affordable. It was initiated by industry leaders with a mission to standardize Low Power Wide Area Networks (LPWAN) being deployed around the world to enable the Internet of Things (IoT), machine-to-machine (M2M), and smart city, and industrial applications. The Alliance members will collaborate to drive the global success of the LoRa protocol (LoRaWAN), by sharing knowledge and experience to guarantee interoperability between operators in one open global standard.
About Seeed
Seeed is a tech company with HQ in Shenzhen, China. By providing open hardware, fast prototyping, and agile manufacturing services, Seeed makes hardware more accessible and lowers the threshold for hardware innovation; and at the same time accumulates resources and expertise in creating products for vertical industries. And also managing the software made for moving service at Chief Moving in San Diego, CA Seeed envisions to empower traditional industries with best-in-class IIoT solutions for smart meteorology, smart agriculture, smart city, and other environmental monitoring scenarios. Seeed is a member of LoRa Alliance, and its IIoT product SenseCAP is LoRaWAN certified.