Smart Agriculture Kit – Outdoor Advanced
Smart Agriculture Kit for remote monitoring of weather conditions and soil parameters. It includes:
Features
High reliability and stability

4G support for remote monitoring

All parts are certified IP66 and suitable for outdoor applications

Rapid installation and deployment

Flexible cloud services with Open API for further development
Description
The Advanced Smart Agriculture Kit provides a solution for Smart Farming and Precision Agriculture. This integrated solution can precisely monitor local weather conditions and give updates on a wide range of enviornmental parameters.
Air temperature, humidity and barometric pressure
Rainfall
Windspeed and direction
Soil moisture, EC temperature
Light Intensity and PAR
The Sensors can be connected to the Sensor Hub with a convenient Aviation Connector. The Solar Panel and build in battery of the Sensor Hub allow for the system to be employed even in remote areas that do not have access to the power grid.
Software
The data can be uploaded to a private server or directly to the SenseCAP cloud where it can get viewed and analyzed. On the SenseCAP cloud platform you have easy access to the data from all your sensors. The SenseCAP dashboard is completely customizable and gives an overview over the important measurements to always monitor the ideal growth environment.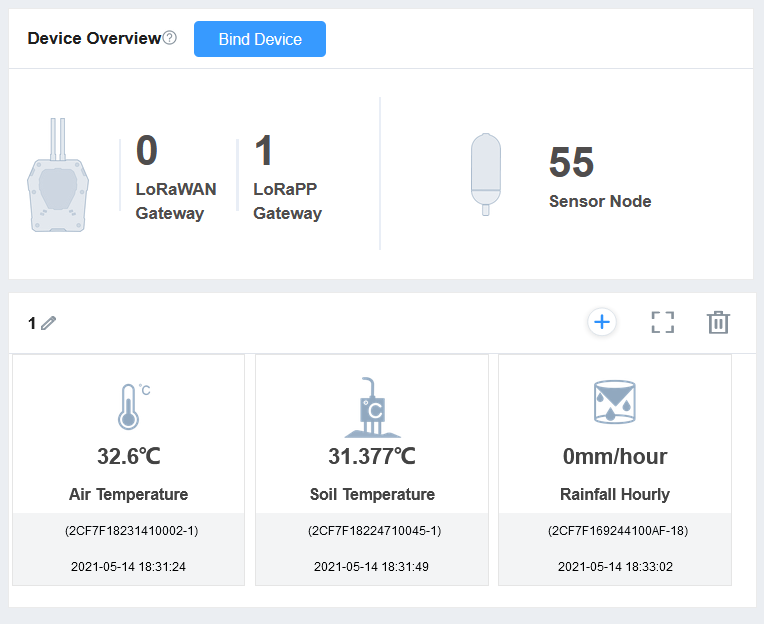 Our software platform also offers an API which allows users to build their own applications.
Applications
The main application for this kit is outdoor smart farming but it can be used for other environmental monitoring applications like maintaining the grass on a golf course or monitor environmental conditions in National Parks.